Emerald Coast, MX to Catemaco, MX
Previous Day Map - Go to Mexico Trip Map 3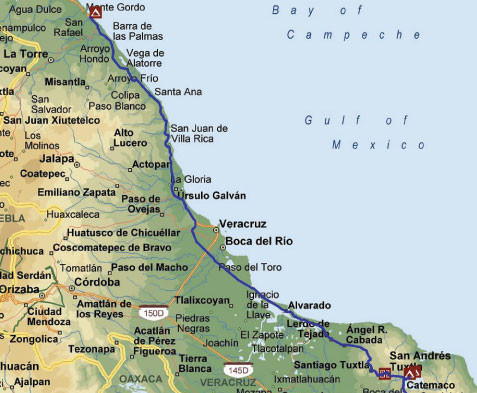 Next Day Map - Go to Mexico Trip Map 5-2012
Next Day Map - Go to Mexico Trip Map 5-2011
We will travel South bypassing Vera Cruz, then travel along the coast to the highlands and the two Tuxtla's. After stocking up at a Soriana, a Mexican Supermarket, we will head to Hotel Tepetapan Campground. We hope to be here by Thanksgiving Day when Gene & Gaby put on a great pot-luck Thanksgiving dinner.
View Larger Map


Look for this turn just South of main intersection into Catemaco

The place is very nice and includes a swimming pool. It is an easy walk to the town and it's nice restaurants. The only thing I don't like is that there is no easy lake access for my kayak.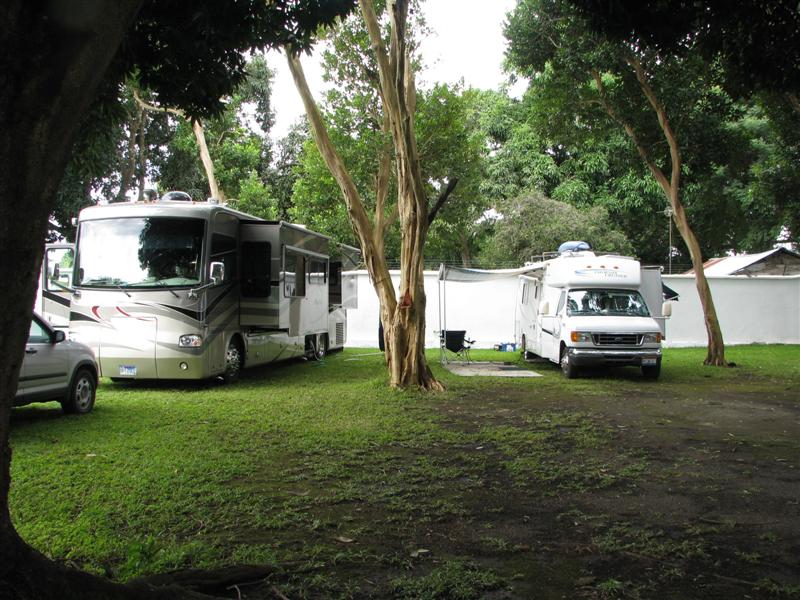 | | | | |
| --- | --- | --- | --- |
| City | City | Miles | Hours |
| Emerald Coast | S. Veracruz | 100 | 3:00 |
| S. Veracruz | Catemaco | 100 | 3:00 |
| | | | |
| Emerald Coast | Catemaco | 200 | 6:00 |
2009 Catemaco Blog Then click Newer Post for 3 posts about Catemaco
2010 Catemaco Blog Then click Newer Post for 2 posts about Catemaco