Our first day, Wednesday, was a long drive from Sunrise to Sunset but we made our goal a Wal-Mart parking lot just outside of Asheville, NC. It was a 550 mile drive. Sunny but cool and light traffic. No problems except when I put on my Polaroid sun glasses and looked at my computer which displays a GPS map, it was black. No problem, as I have a big Garmin GPS. After a while I found out the screen on my new computer must also be Polarized because when I switched back to standard glasses everything was fine.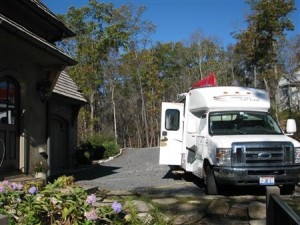 Our next stop was only 90 more miles and we got to Greg & Sandy Lewis's about 9:30 AM. We found the nice little house that Greg designed himself on Lake Keowee in SC.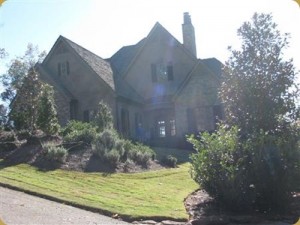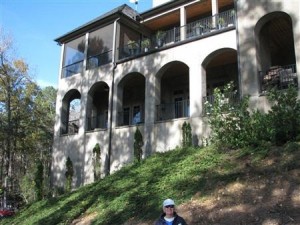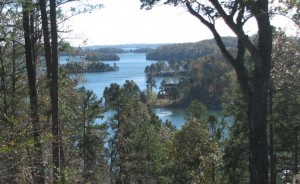 The community called the Reserve makes the big homes on Deep Creek Lake look like little cottages. One is bigger than the next and the views from his place are fantastic.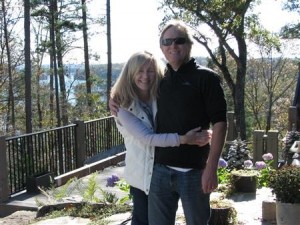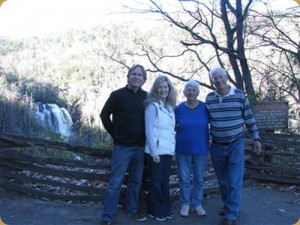 On Thursday they drove us up to the highest waterfall East of the Rocky Mountains on the Whitewater River.