We spent the first 3 days of our trip with Greg & Sandy Lewis in SC. It was like staying in a 5 star resort.
We have known Greg since he was in high school in the 70's. He is a great friend, kayaker & a fantastic host. He loves to cook and entertain and we truly enjoyed his Southern Hospitality.
Greg prepared gourmet meals each night while also entertaining us each day with local hikes and a boat ride where we could really see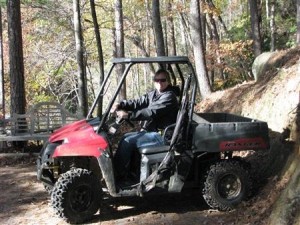 the million dollar homes all along the Lake.
His home is near the street and the path down to his boat dock is so steep he needs his high power transportation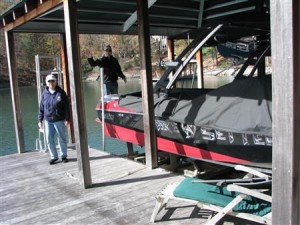 which is almost an amusement ride of it's own.
When you drive around the Reserve you can barely see any homes but from his boat these mansions are very visible.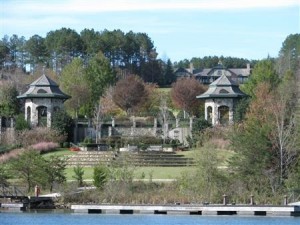 Lake Keowee was created by Duke Power company. They dammed up the main river and all the little tributaries
that drop into the lake making for a very long, narrow lake with many fingers.
Occasionally you can see a small stream falling abruptly into the lake.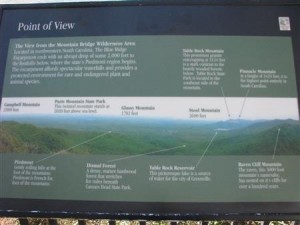 The weather has been cool at night but warms into the high 60's during the day, with bright blue skies.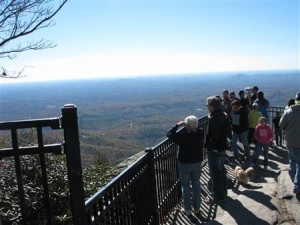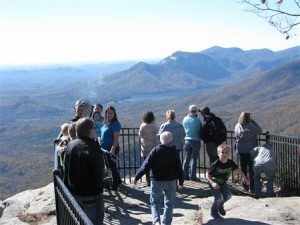 On Friday we took a longer drive to Caesar's Head State Park where we were 2000' above the surrounding valleys with views to the Piedmont and Table Rock.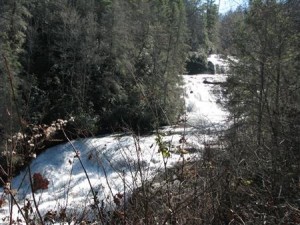 We drove into NC to view two very scenic waterfall areas with short hike to Triple Falls and High Falls.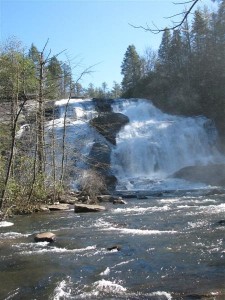 The foothills of SC are a really nice area and both a vacation destination along with a beautiful place to live.
Greg & Sandy have been lucky to be able to retire early and afford a place like this. Sandy was an interior decorator and the home shows her artist touch. Hopefully we can get back another time in the near future. They are only 1 hours drive to the Chatooga River where we have spent many years paddling in the area.