We decided that things went well last winter travelling to Florida instead of Mexico, so we are planning a similar trip this winter. We have not decided if we will stop anywhere before we get to near FL. I created some maps with our plans but we have not made any reservations until we reach Orlando. We hope to leave about Nov. 10th.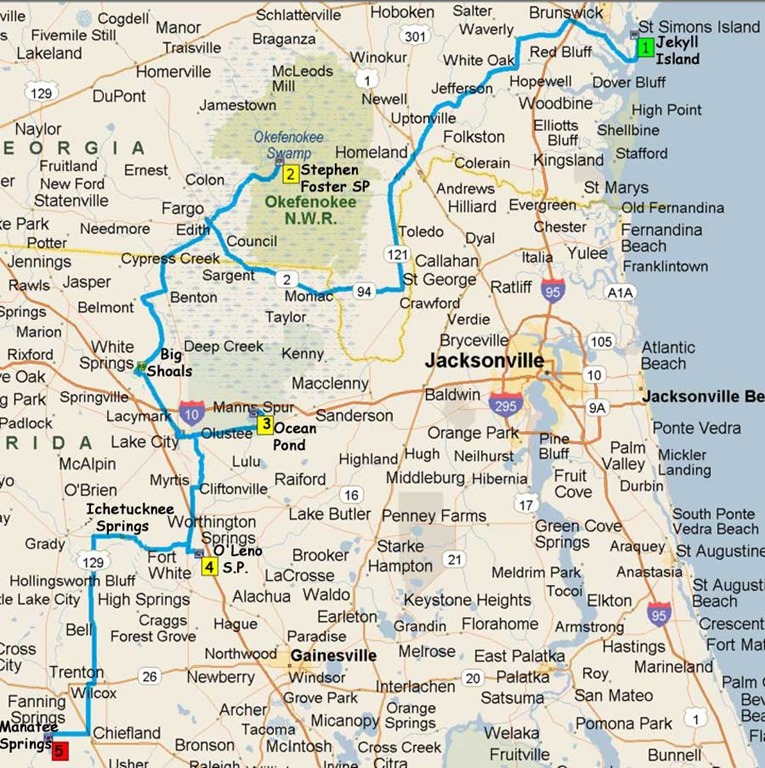 We picked Jekyll Island, GA as a good place to start the trip since the weather in mid-November is usually warm and they have really nice bike trails to get back biking again. The next stop is still in GA in the Okefenokee Swamp. Hopefully like last year are the mosquitos will be gone. It's our first opportunity to get back in our canoe again. I bought a light weight wheeled canoe carrier to help get the canoe to the water without carrying it long distances. Ocean Pond campground in Osceola National Forest is our next camp spot where we will spend Thanksgiving. Last year the place was packed over the holiday. We then plan to head further south to a few Florida State Parks, O'Leno, Ichetucknee Springs and Manatee Springs, staying a few days in each and doing some canoeing.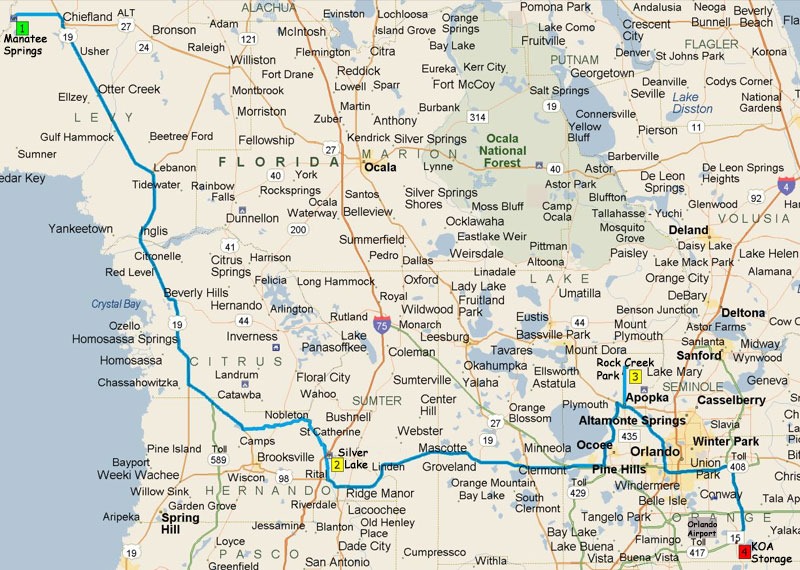 In early December we will get down to Silver Lake in the Withlacoochee State Forest a nice place to bike on the 46 miles paved bike trail and canoe on the scenic river. We plan to fly back to Cleveland for the holidays on Dec 15th, so a few days before that we will head over to North of Orlando to paddle Rock Springs Run. Then we will put the RV in a storage lot in a KOA campground right by the airport.