Ayuthaya - the Ancient City

Scenes around the Ancient City. Chuck climbs up some of the very steep stairs. Parasols shade the two statues that surround the buddha on the right.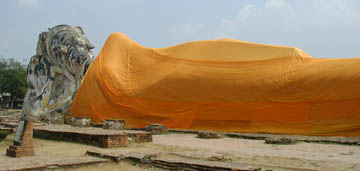 This buddha was in a park area near the Ancient CIty. It is in the rarer reclining position. The buddha has orange material placed on it as a robe.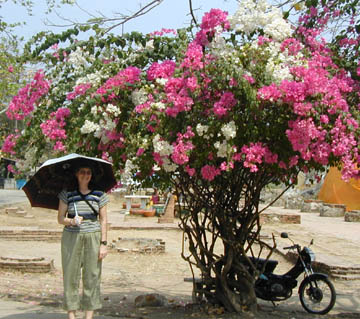 This park area was nearby the Ancient City.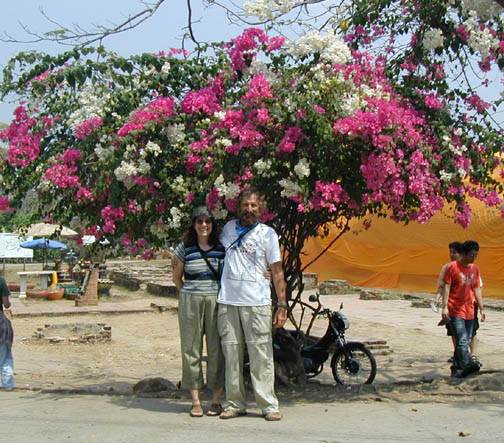 The tour guide took our photo beside this brightly blooming tree.

You can see that the sun is so hot that a parasol is handy to have.

The temple below is a new addition the area around the Ancient City. It contains a large buddha inside.

Also nearby was a Buddha head that was carved in the trunk of a large tree. This tree is now a sacred tree as symbolized by the ribbons tied around the trunk.