Dave & Roz from Ontario who are dog lovers and volunteer at the Peanut Pet Shelter invited most of the campers to a Fat Tuesday Mardi Gras party at the Luna Blue Hotel in Playa del Carmen, click for videos of the beautiful jungle like hotel lobby.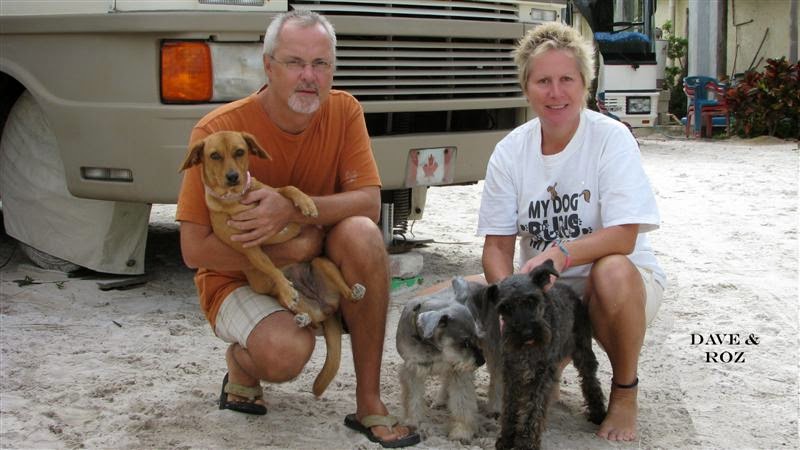 Tony Head, the owner, generously offered to cook up Jambalaya (chicken, sausage, shrimp, rice, tomatoes, celery, and spices) for everyone who would donate 50 pesos to support the pet shelter. I loved the spicy dish, Peggy felt it was too spicy for her.
Chris, the guitar player, entertained everyone in the beautiful sunken garden cenote setting with the with water splashing over the nearby waterfalls. They handed out beads to complete the Mardi Gras party. I wish we would have brought our camera but if you play the video link above, you will get some idea of what the place and the party were like.
This was actually our going away party since we are leaving tomorrow (Thursday) morning to head South to Bacalar our last stop on the Costa Maya. We really enjoyed our long stay here. It is the longest that we have ever camped in one location. I'm sure the beautiful beach and friendly RV'rs had something to do with that.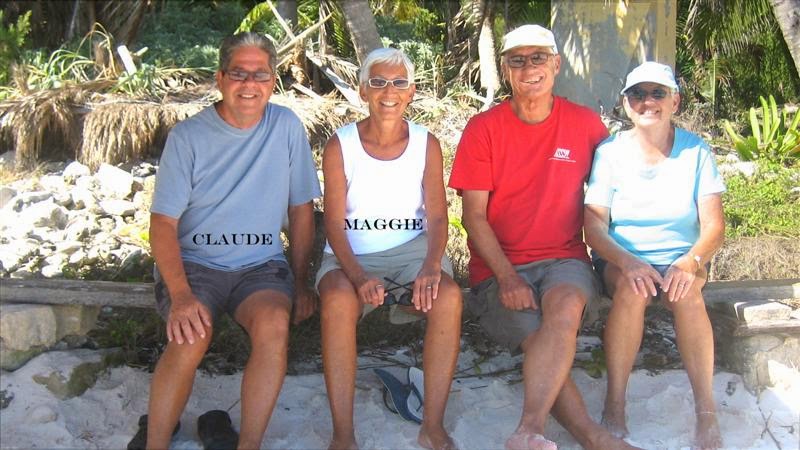 Claude, Maggie from Ontario, Me & Peggy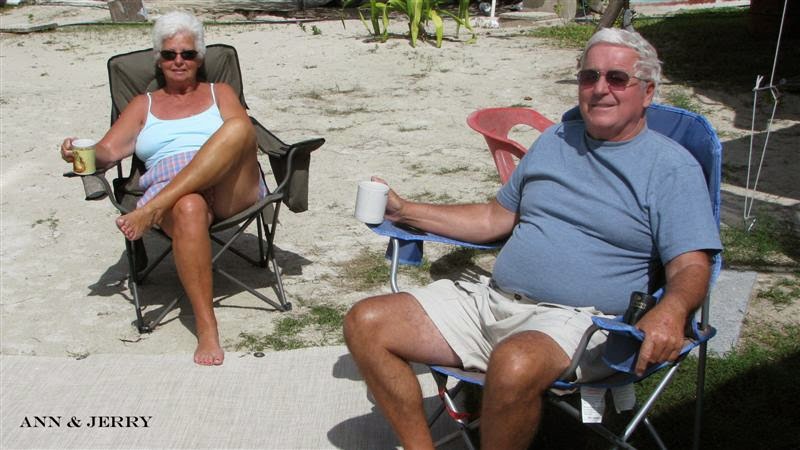 Last week our Swiss neighbors Theo & Ursula left to go to their new home they purchased on the Yucatan coast west of Progresso.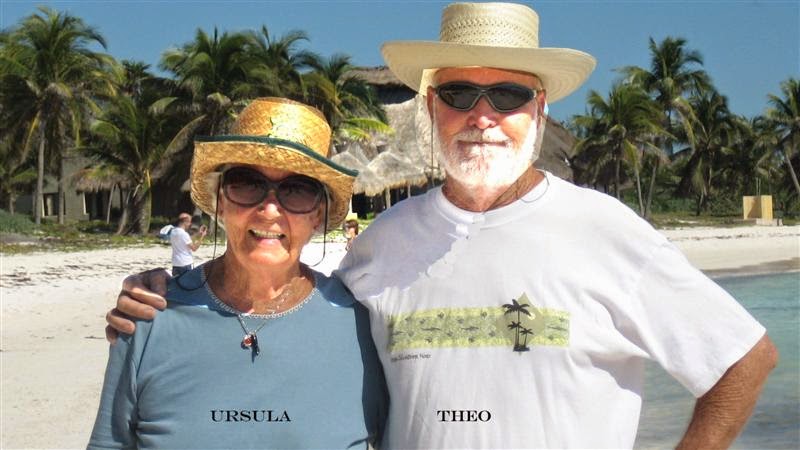 It was a fast 6 weeks and we will miss all of our new found friends back at Xpu-Ha.